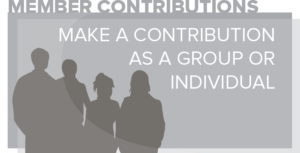 The purpose of the Finance subcommittee is to develop and implement policies and procedures in all matters concerning the finances of Crystal Meth Anonymous, Inc., including ways and means to generate funds necessary for the continued growth of the fellowship, in accordance with the Twelve Traditions and Twelve Concepts of Crystal Meth Anonymous.
---
The Finance subcommittee carries out this purpose through the following activities:
Drafts annual CMA budget and advises on the budget process.
Recommends other financial priorities.
Advises on: a. Acquisition of assets in a manner consistent with CMA's Twelve Traditions and applicable laws b. Management, maintenance and protection of assets c. Liabilities and contingent liabilities d. Required financial filings f. Ensuring that receivables are collected on a timely manner g. Ensuring that invoices and other payments are made on a timely manner
Utilization of assets (i.e., expenses) to meet the needs of CMA as determined by trusted servants in a manner that benefits CMA and does not inure to individuals by asking: a. Does the expenditure support the mission of CMA? b. Is the expenditure disallowed by CMA Bylaws or applicable law? c. Has the expenditure been properly authorized in writing?
Acts as a resource for CMA groups on financial matters including but not limited to advice on negotiating leases and other contracts.