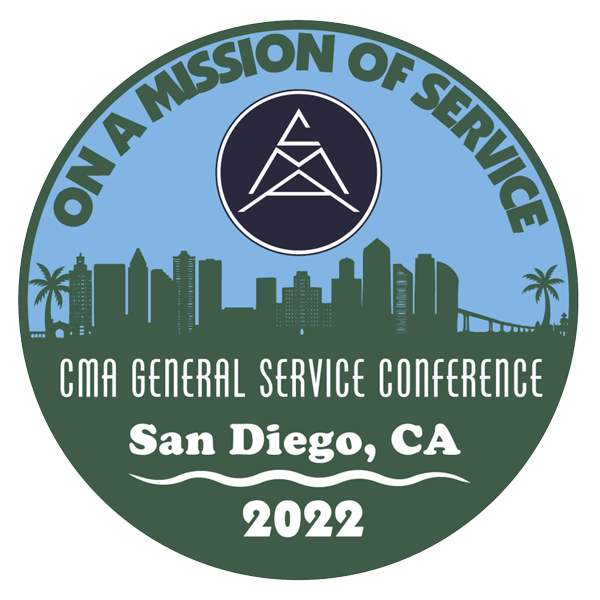 The CMA General Service Conference 2022 will be held in San Diego, CA
Thursday, October 20th 2022 — Sunday, October 23rd 2022
In-person with online participation.
Registration opens soon.

The host hotel will be the DoubleTree Downtown San Diego.

Delegate Packet will distributed June 16, 2022 and is amongst the documents listed below.
---
The Crystal Meth Anonymous General Service Conference is the mechanism by which the Groups of CMA, through their elected Delegates, convey the Group Conscience of the Fellowship, and thus offer guidance to the Board of Directors, in accordance with CMA's Twelve Traditions and Twelve Concepts for World Service. The Conference Charter guides the actions of the conference.
---
Conference 2022 Documents